By Cobus Smit – 11 March 2020
The Portworx Enterprise Storage Platform is your end-to-end storage and data management solution for all your Kubernetes projects, including container-based CaaS, DBaaS, SaaS, and Disaster Recovery initiatives. Your apps will benefit from container-granular storage, disaster recovery, data security, multi-cloud migrations and more.
Easily solve the enterprise requirements needed to run data service on Kubernetes.
Effortlessly offer a cloud-like DbaaS to your users without giving up control.
Scale the backend data services powering your SaaS app without operational complexity.
Disaster Recovery for Kubernetes
Add DR to any Kubernetes app with a single command.
Portworx supports all the major Kubernetes platforms.
Explore how we work with

Portworx also supports these container orchestrators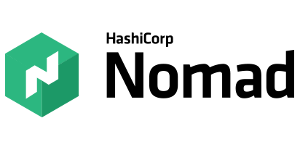 Have 2 minutes?
Explore the Portworx Enterprise Platform
By enabling data availability, data security, backup and disaster recovery for Kubernetes-based applications running on-prem or across clouds, Portworx has helped dozens of Global 2000 companies run containerized data services in production.HOW CAN THEY HELP YOU? ▸
"Images and content is owned by Portworx"
Spread the HCI Information